Owned and Operated by Dave Watts. Colour Smart has been producing quality restoration, paint and panel repairs since 2003.
With 35 years of Experience in the Automotive Paint and Panel Industry Dave's passion and expertise lies in his Custom works. Although most of Dave's day to day work involves both private and insurance paint and panel repairs you will always find a restoration job waiting in the wing. Having his works recognised at the highest level he has proved that if a jobs worth doing, it's worth doing well !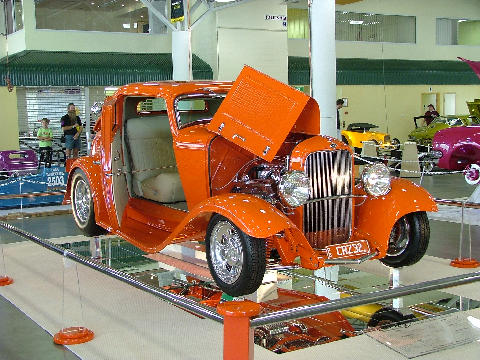 Awarded in 2005 "Maguires Best of Breed" at the Brisbane Car show and was invited to the "Motor X Sydney Show" and awarded 3rd Place. This car also features in the "Cruzin" magazine Oct 2005 edition.
For a Free No Obligation Quote Please Contact Us
Location:
5 / 34 Old Pacific Highway
Yatala, Queensland 4207
Contact:
07 3382 6072
info@coloursmart.net.au
Copyright Colour Smart Paint and Panel